Join Chicago's #1 Support Network For Business Leaders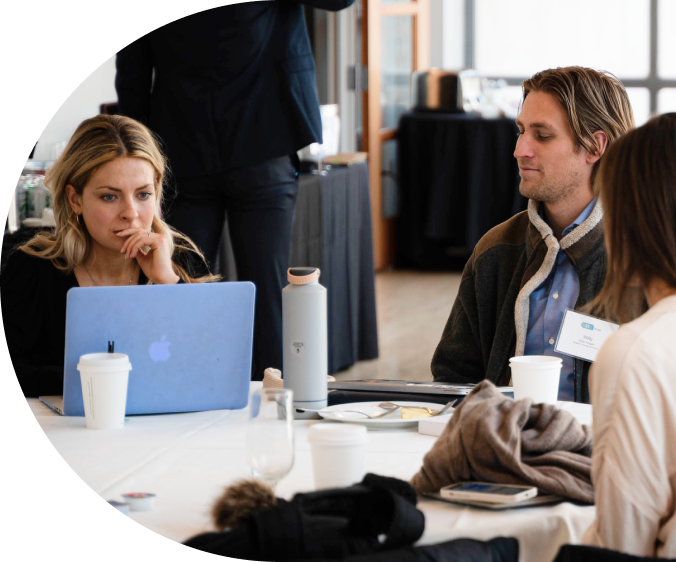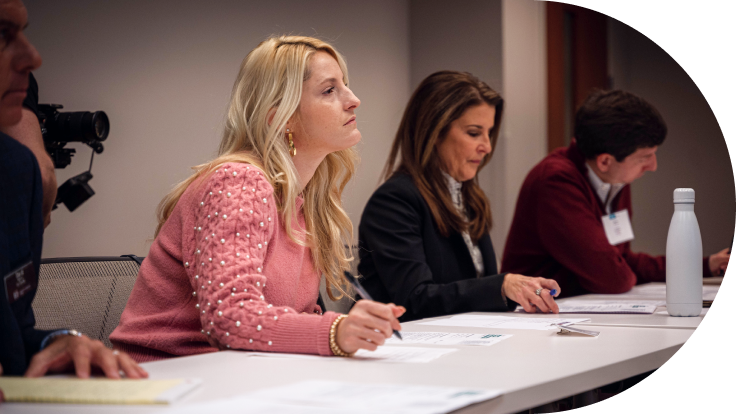 EO Chicago members have the opportunity to build upon a network of like-minded entrepreneurs, learn how to overcome the day-to-day challenges of running a business, and evolve to the next level of entrepreneurship through executive education and events.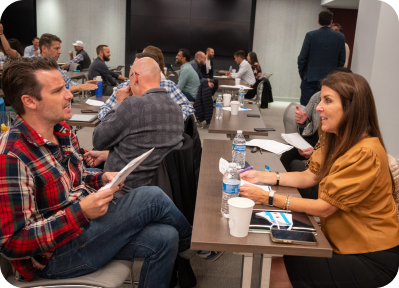 "EO Chicago is a transformative organization for entrepreneurs, offering an amazing network, valuable peer-to-peer learning, and life-changing personal and professional growth opportunities."
Becky Galvez, President Elect
We offer more for our members compared to other business peer groups
| What EO Chicago has to offer | | |
| --- | --- | --- |
| EO Chicago is a non-profit organization and a substantially more cost-effective option, with a lower initiation fee and annual chapter dues. | | |
| EO Chicago offers smaller group sizes of 6-8 peer members in their forum, fostering stronger connections and communication between members. | | |
| EO Chicago has a more inclusive membership criteria, seeking diverse entrepreneurs with $1 million in annual revenue. | | |
| EO Chicago offers a dynamic community of entrepreneurs who are committed to personal growth and professional development. | | |
Strategic Alliance Partners (SAPs)
We're grateful to our Strategic Alliance Partners for supporting EO Chicago's mission to unlock the unknown potential of entrepreneurs in our city.
Commitment to Diversity
We are committed to each other's growth and well-being. We build deep human connections across rooms, cities, countries and continents. Our community is inclusive and we value diversity. We are from different cultures, religions and backgrounds, but EO binds us together.